Apricus systems have been used for over 11 years to provide hot water for domestic, commercial, industrial, swimming pool and space heating purposes. Manufactured by the leading innovator in the industry, this revolutionary piece of technology is being adopted by more and more homes and businesses everywhere! There are many reasons for installing ApricusEvacuated tube hot water systems which we will explain.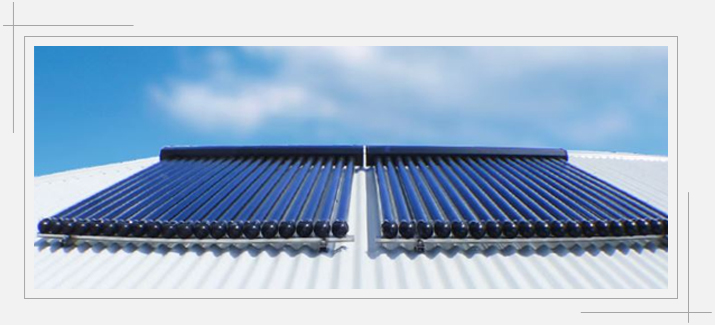 Energy Savings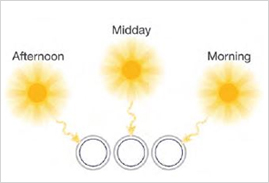 Uses up to 80% less energy than
traditional electric hot water systems
Because of the spherical shape of the evacuated tubes, the tubes are gathering heat from early morning until late afternoon. This creates a lot more heating hours, and ultimately saving you much more in heating costs, up to 80% less energy.
PERFORMS 25% MORE EFFICIENTLY THAN FLAT SOLAR HOT WATER PANELS
Evacuated Tubes use transversal passive tracking that provides higher and more stable heat output throughout the entire day.
Money Savings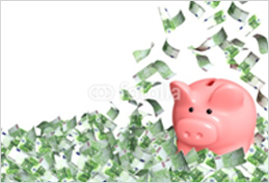 Heating water on average contributes up to
30% of an average household's electricity bill
By installing an Apricus Evacuated Tube hot water system, you can expect to enjoy on average 80% reduction in your hot water running costs. For most families, the Apricus Solar Hot Water systems pays for itself within a few years!
Federal Government rebates are available to assist you in the purchase of your Apricus system. Apricussystems are registered with the Federal Government's 'Clean Energy Regulator' for STC's (www.cleanenergyregulator.gov.au), which you can trade at the market price after the system is installed. Call us for a quote on how many STC's you will receive in rebate!
Reduces Your Carbon Footprint

Apricusabsorbs energy from a renewable and free energy source – The Sun. With only minimal amounts of electricity required to operate it, installing a Apricusmakes perfect sense in the fight to reduce your carbon footprint and reduce global warming.

Tremendous Efficiency

Because the evacuated tube system utilizes energy from the sun, it makes the system incredibly efficient, even more efficient than other energy efficient hot water systems such as having panels on the roof. The sun is collected many more hours throughout the day, due to it's spherical shape. You will find that this efficiency translates to savings in your pocket!
Easy to Install
Any plumber who has had experience installing these systems should be able to install it very quickly and easily. All the parts arrive pre-assembled, so it is very easy to install. There is no need for complicated or expensive 'special plumbing' work to be carried out. The unit can be installed within a few hours!
How an evacuated tube hot water system works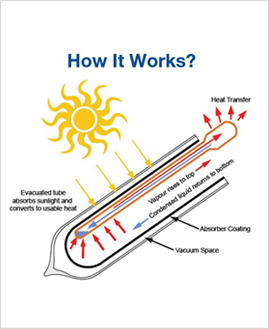 Step1
The UV rays from the sun hit the evacuated tube, and the dark blue heat absorber inside the evacuated tube. Because there is a vacuum between the blue heat absorber, and the glass, there is minimul heat loss.
Step2
The heat is transferred to the copper piping inside the blue heat absorber, causing the copper to heat and also the water inside the copper.
Step3
A circulator pump slowly continually circulates the water from the hot water system to the collector tubes on the roof where the water is heated. Also, the hot water systems are very well insulated, causing minimul loss of heat in the water. By this continually circulating, you will be ensured hot water all the time, every day!
The evacuated tube principle is simple, but efficient and has been used for many years, and is also used for commercial purposes. It extracts and traps the UV heat rays, and heats up the water inside the copper pipes. This requires minimul energy compared to conventional electric hot water systems. This free energy from the environment is converted into useful heat to heat the water. In other words, you are using free energy from the environment that doesn't cost a cent, while at the same time reducing your carbon footprint.
Evacuated Tubes V's Flat Panels
The main advantage of evacuated tubes over flat panels is passive tracking, which is transversal. This looks at how the collector behaves throughout the day as the sun passes across the sky.
Below is a comparison between a flat panel company (left) and Apricus evacuated tubes (right):
As you can see, Apricus values are much greater with the transversal curves (Blue lines).
This is because Apricus collectors have a round cylindrical absorber which passively tracks the sun and thus provides more stable heat output from mid morning to mid afternoon.
The Apricus tubes are on average 25% more efficient than flat panels
Based on the following test conditions, we obtained the following :
| | | | | |
| --- | --- | --- | --- | --- |
| | | CLEAR | MILDLY CLOUDY | CLOUDY |
Apricus *

| | | | |
| --- | --- | --- | --- |
| C (20°C) | 14,367 Btu | 10,349 Btu | 6,363 Btu |
| D (50°C) | 12,057 Btu | 8,105 Btu | 4,153 Btu |
Flat Plate *

| | | | |
| --- | --- | --- | --- |
| C (20°C) | 11,373 Btu | 7,746 Btu | 4,216 Btu |
| D (50°C) | 6,863 Btu | 3,628 Btu | 784 Btu |
% Difference

| | | | |
| --- | --- | --- | --- |
| C (20°C) | 26% | 34% | 51% |
| D (50°C) | 76% | 123% | 429% |
* Based on Apricus and Leading Flat Plate SRCC test data
Apricus is more efficient than flat panels by the following %
| | |
| --- | --- |
| Clear | 51% |
| Mildly Cloudy | 79% |
| Cloudy | 240% |
The figures prove that Apricus is far more efficient than flat panels.
Durability
Apricus evacuated tube collectors are made to Australian and International standards. In terms of Hail resistance Apricus evacuated tubes have been independently tested and shown to withstand impact from a 25mm / 1 ice ball at 90km/hr. If you are in a region with extreme hail (much larger than 25mm / 1″) then the solar collectors should be installed at an angle of 45° or greater, which greatly increases impact strength.
Tank Sizes & Dimensions
The tank is available in 160L, 250L, 315L, or 400L
160L
250L
315L
400L
Rated Capacity (L)
160
250
315
400
Physical Volume (L)
195
174
343
445
Dry Weight
70
84
102
150
Port Size
¾"
Max Thermostat Setting
75°C
Dead Band
8°C
Element Rating
3.6 kW
Cylinder Warranty
10 Years
Safety Valve Setting
850 kPa
Max Supply Pressure
600 kPa
Anode Material
Magnesium
Construction Material
Viterous Enamel
As you can see, there are many advantages of evacuated tube systems, and every day in Australia systems are being installed, and customers are benefiting from these savings.
Please call us for a free quote or advice on how you can start saving money also!
Warranty
Apricus offers great warranty periods on all their parts and evacuated tubes
Component
Warranty Period (Parts Only)
Warranty Period (Labour)
All components
1 year (All States)
1 Year
Tank Thermostat & Element, Flow Meter
1 Year (All States)
1 Year
Controller & Sensor Leads
1 Year (All States)
1 Year
Quickie Kit (Including PTR Valve and Tempering Valve)
2 Years (All States)
2 Year
Bianco Circulation Pump
Grundfos
1 Years (All States)
2 Years (All States)
1 Year
Bosch Highflow Gas Booster
3 Years (All States)
10 Years on Heat Exchanger
3 Year
Rinnai Gas Booster
3 Years (All States)
10 Years on Heat Exchanger
3 Year
Apricus Gas Booster
3 Years
10 Years on Heat Exchanger
3 Year
Apricus Tanks
(does not include element and thermostat)
10 Years on Cylinder – Gas lined
15 Years on Cylinder – Stainless Steel
1 Year
Everlast Stainless Steel Tank
(does not include element and thermostat)
10 > 15 Years (All States)
1 Year
Manifold & Mounting Frame
15 Years
1 Year
Evacuated Tubes & Heat Pipes
15 Years
1 Year