Traclux35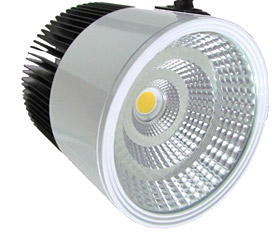 The Traclux35 is the ideal replacement for your traditional 150W track lighting. The greatest advantage of this latest model is the savings in electricity which can be made by converting to this LED track light.
By replacing your existing Track lighting to efficient 35w LED lighting, you will benefit from savings of up to 80%, while increasing brightness and colour rendering and at the same time protecting your stock, fixtures and fittings from fading as LEDs do not produce UV rays.
Available in warm white 3000K & 5000K cool white, coupled with a high colour rendering index >80, you can ensure that your stock will be illuminated to ultimate brightness and colouring, thus bringing customers to your store, and increasing sales.
The versatility of track lighting is amazing! You can install a track anywhere you want along the ceiling, and then position the individual lights anywhere along the track you so desire. The twist angle of 355° means that you can twist the individual lights to accentuate and emphasise colours on any stock required.
You can also save money with air conditioning costs, as the Tracklux35 uses a superior heat sync, with a casing made from the highest quality aluminium, and is designed for far greater heat transfer compared to traditional track lighting which is far less, meaning additional savings in electricity due to far less strain on your air conditioning, with averages a savings of 30%.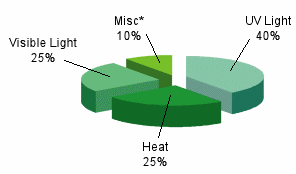 The LED used in the Tracklux35 lights is a high quality Japanese manufactured Citizen LED, leaders in LED technology. Citizen also has one of the lowest Lumen degradation rates. Citizen LED's also give you the a high level of efficiency, being 90 Lm/W and also give beautiful colour rendering of 80, surpassing other LEDs, which means you will end up with a top quality product which will show the best colour of your stock, making it far more appealing to your customers.
Another major advantage of LED's compared to traditional Metal Halide track lighting, is that it does not emit harmful UV rays, which ultimately damage stock and increase your wastage quota.
The dramatic effects of fading by UV rays can be seen in this picture, of wooden floors in a house when the rug was lifted.
Below are details displaying the brightness of the Traclux35, at the two varied beam angles. With this powerful Citizen 35w LED, it gives the brightness and colour resonance your stock requires to maximize its potential.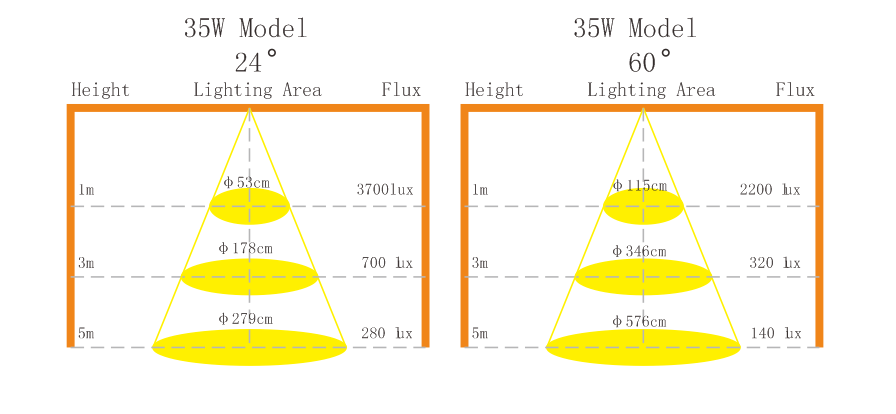 The Tracklux35 has passed all standards, including SAA, C Tick, ROHS, and CE along with being accepted under the NSW Energy Saving Scheme, so you can be assured that you have the highest quality product which has passed all relevant standards. It also comes with a 3 year warranty, but you will find that the average lifespan of a Tracklux should be over 10 years for a store using the Tracklux35based on standard retail hours.
The Tracklux35 is a high quality product, using Japanese famous Citizen LED's, which are leading the LED market. You will benefit in a number of ways, which include lower ambient temperature, less fading of stock, higher colour resonance, and most importantly, savings in your electricity bill.
Please contact your friendly Cleanenviro energy consultant for an obligation free analysis of your business.